Regular price
Sale price
$217.20
Unit price
per
Sale
Sold out
Heard of our 1 Day Juice Cleanse and want to give our full 3 Days a try?
Rejuvenate and detoxify your body with our 3 Day Juice Cleanse Program! Packed with protein, fibre, and vitamins, this nutritionally balanced program boosts your body's natural detoxification process.

*PSST! Enter the promo-code <3DJC20REJUVE> to get 20% OFF this item during checkout! 🤫 Promotion is for a limited time only!
[2 Smoothie + 2 Almond Milk + 6 Juice + 2 Shots/ day] x 3 Sets
Storage Conditions

- Keep refrigerated at 2-4°C

- Avoid direct sunlight

- Separation is natural! Shake well before drinking.

Please consume as soon as possible once opened.
Juice Cleanse Guide

Breakfast   Almond Milk + Shot

Snack 1:      Asian Green

Lunch:         Chocolate High Almond + Golden Apple

Snack 2:      Beat That + Shot

Tea Break:     Almond Milk + Copacabana

Snack 3:      Citrus Green

Dinner:        Chocolate High Almond + u.GLOW

 --------------------------------

Consume the beverages over 12-14 hours, with no food intake, spacing them out between 1.5-2 hours.
As long as the juice cleanse is finished in a day, you can change up the sequence and juice preferences for consumption.
Hydrate yourself with water throughout the day as well.
Do consult a physician or dietician for specific dietary requirements.

* In the case when you feel unwell halfway through the cleanse, we encourage you to always listen to your body and eat if needed.
View full details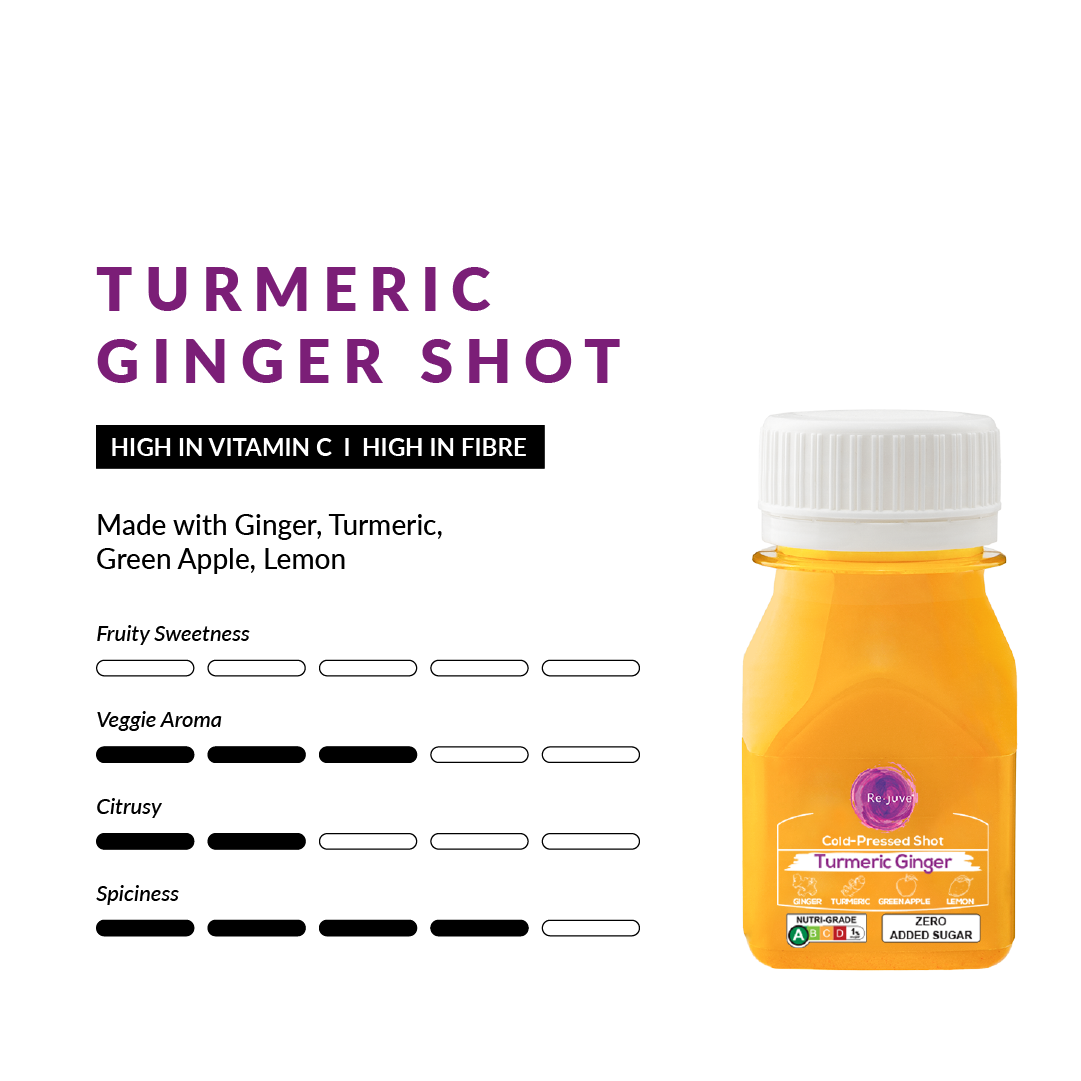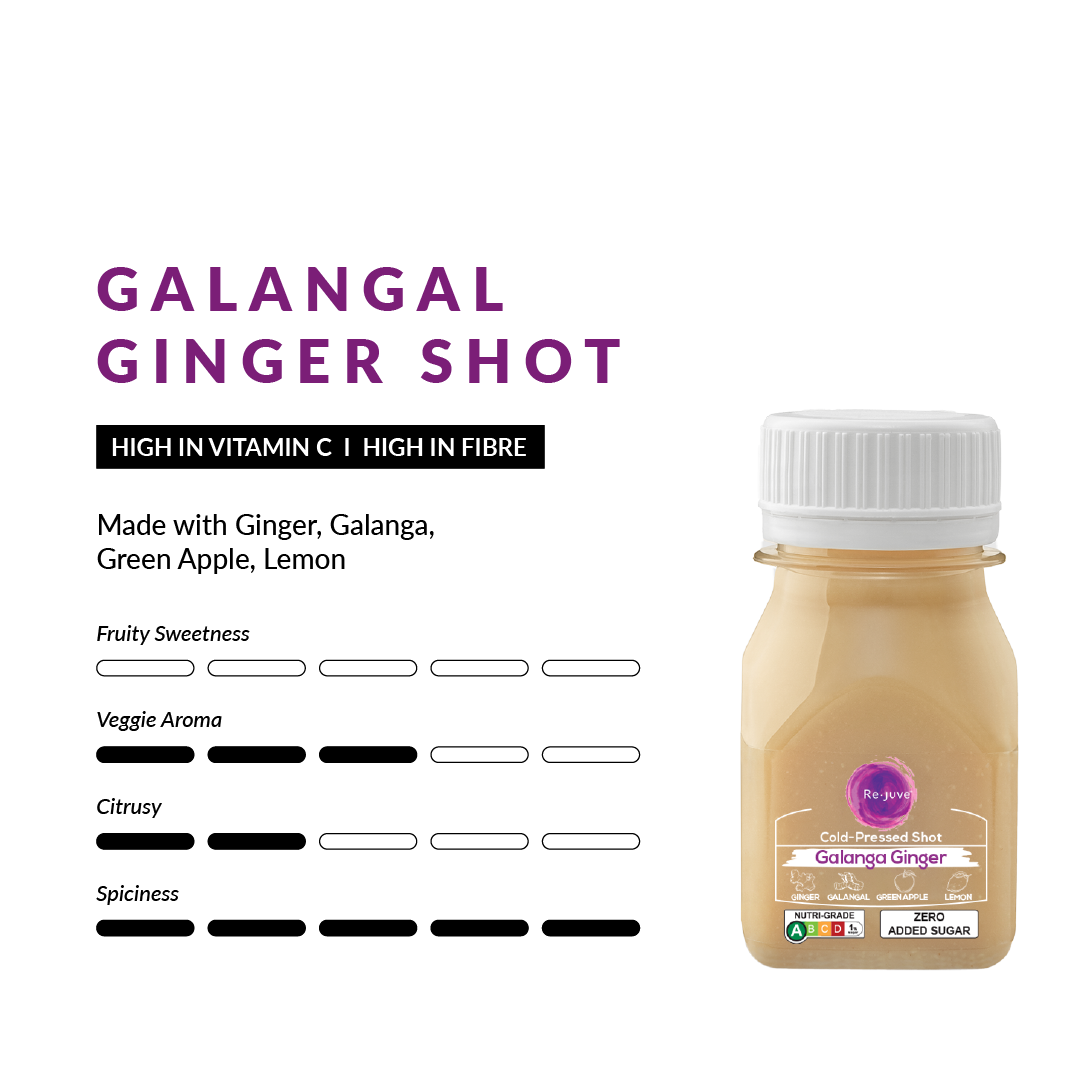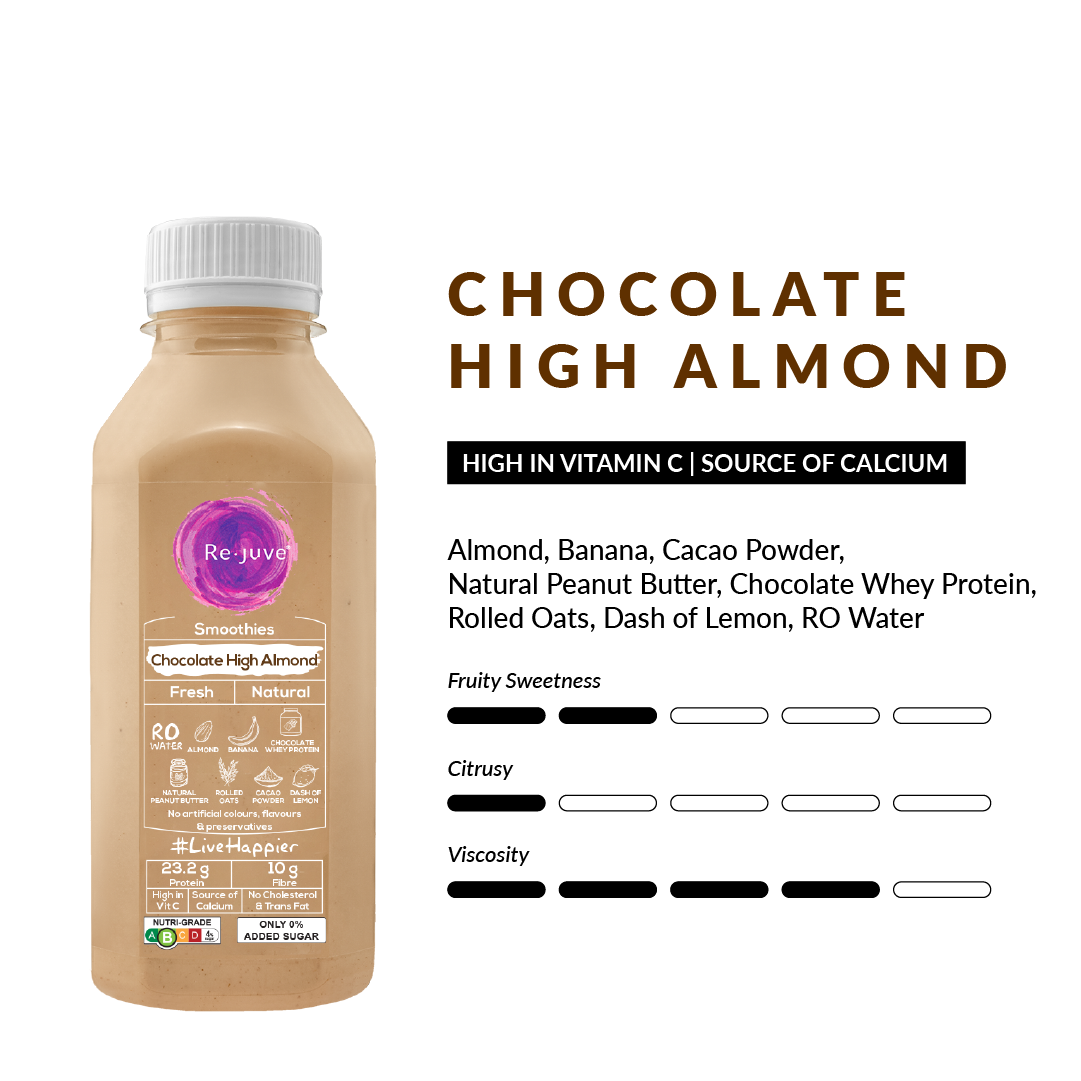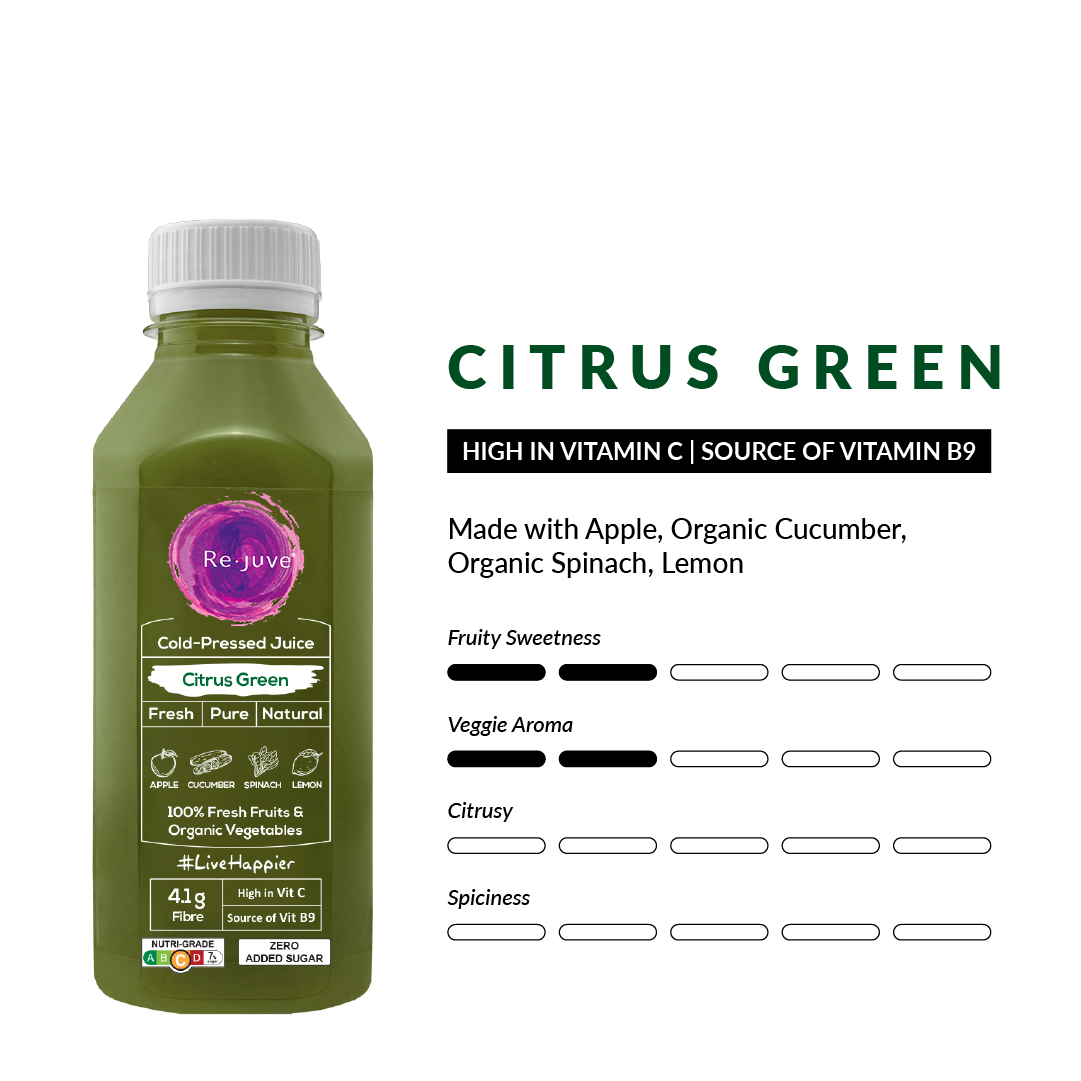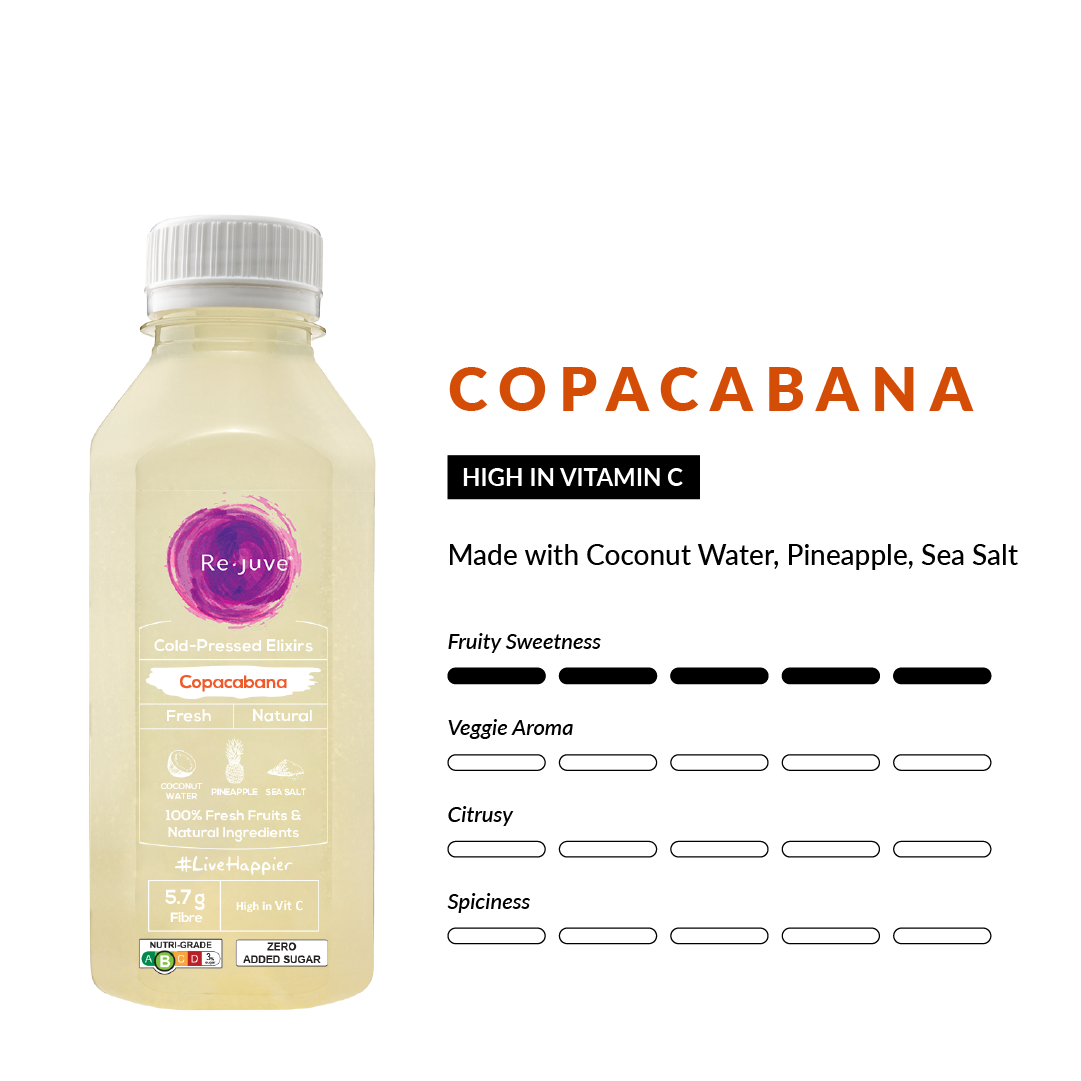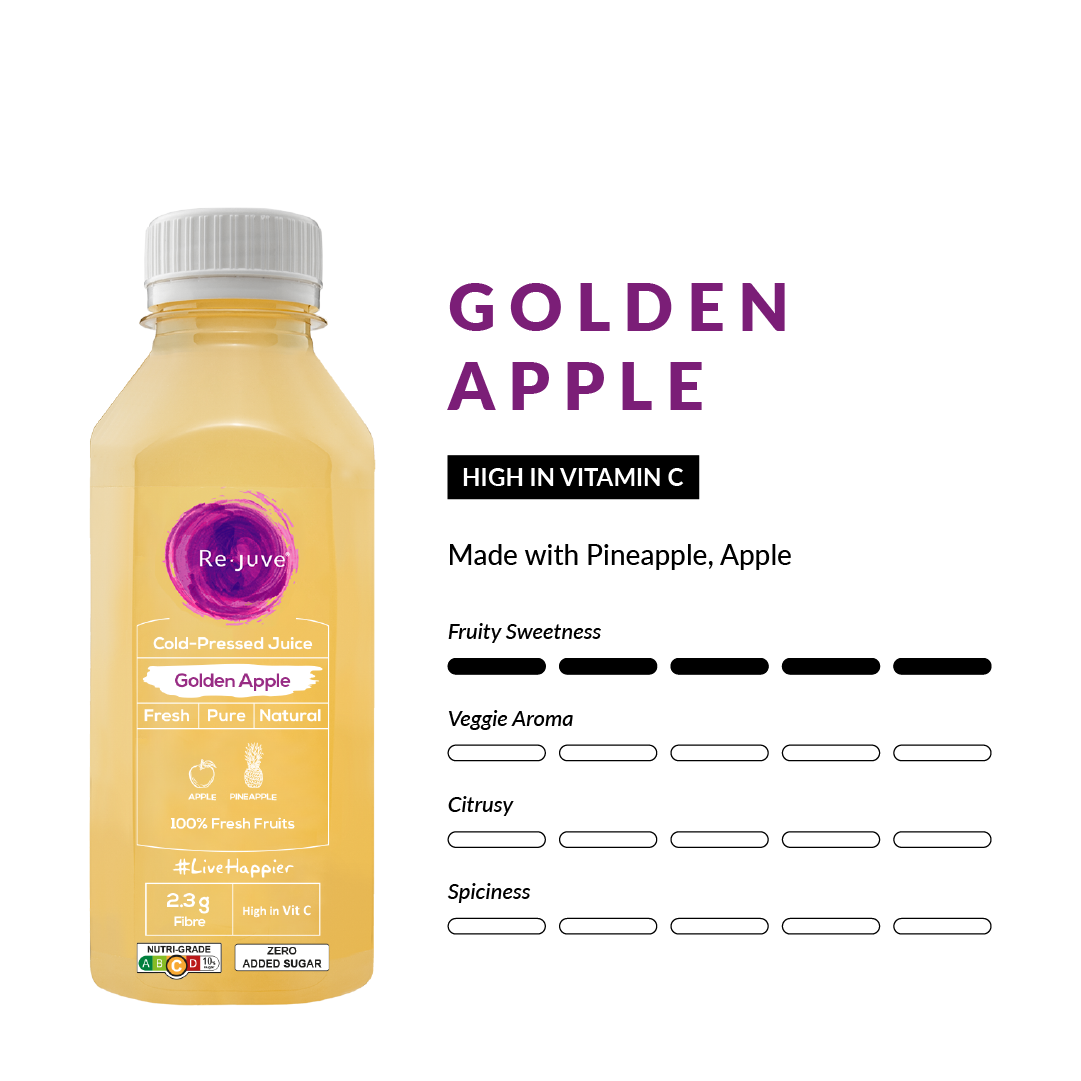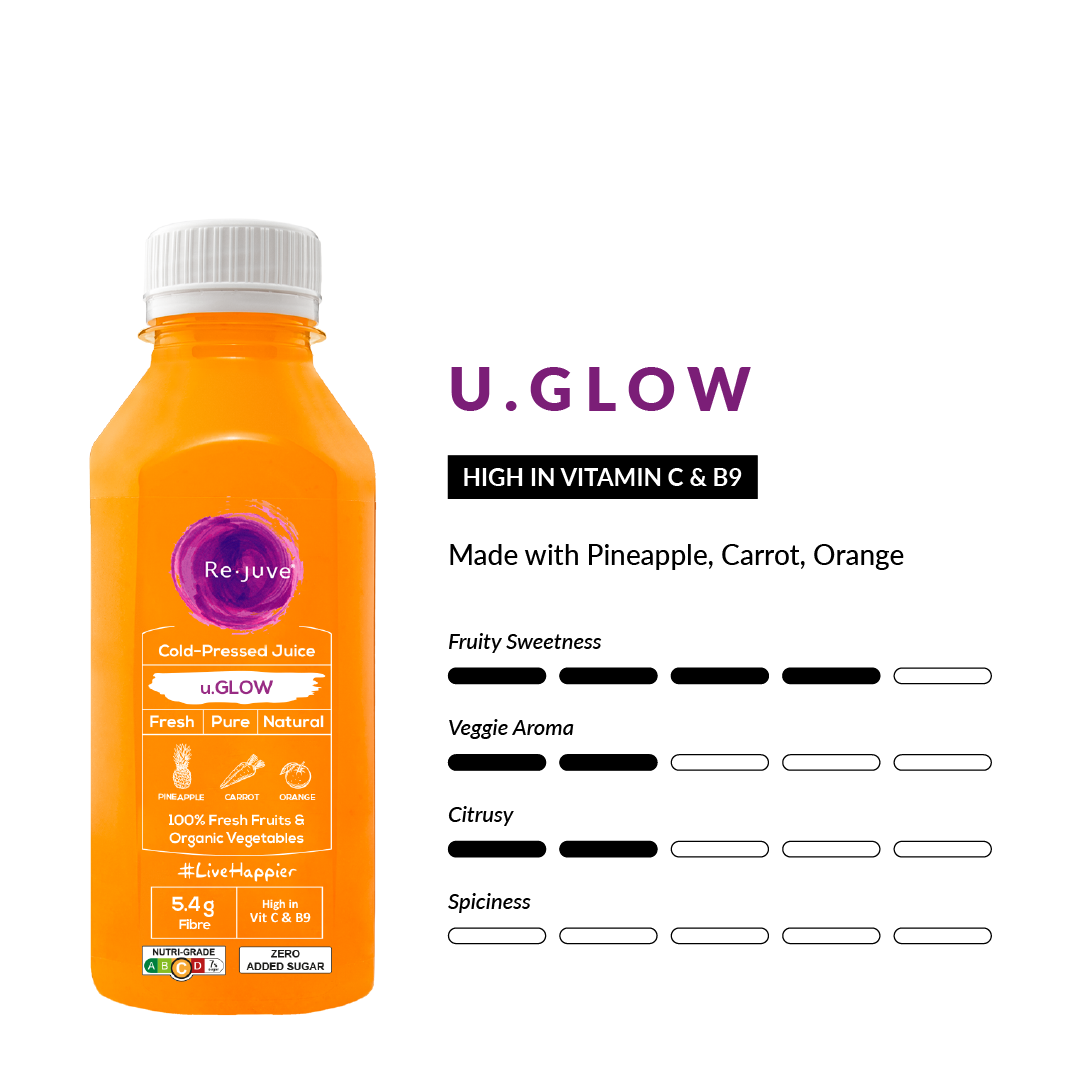 1 Day Juice Cleanse Macros